Get up to date news about Home Stagers current projects and bay area real estate.
530 Sanchez St. #2
San Francisco, 94114
LIST PRICE:
$2,189,000
530 Sanchez St. #1
San Francisco, CA, 94114
LIST PRICE: $1,949,000
6965 Sayre Drive Oakland, CA, 94611
LIST PRICE: $1,098,000
1818 20th St. San Francisco, CA, 94107
LIST PRICE: $1,450,000
25 Sierra St. San Francisco, CA, 94107
LIST PRICE: $1,298,000
SALE PRICE:
$1,375,000
MAGNIFICENT TRADITIONAL IN MONTCLAIR
2614 La Cuesta Ave, Oakland, CA 94611
LIST PRICE: $799,000
SALE PRICE: $1,110,000
Magnificent Traditional home in Montclair with classic elegance. The owner has fully renovated inside and out with special attention to preserving some of the homes most prestigious original details. This homes beautiful renovation was adorned with the Home Stagers touch before being put on the market, and it shows at its best. The first floor consists of a modern kitchen, formal dining, elegant living room, half bathroom, mud room and office. Both the living and dining spaces have walls of glass that open to the private backyard. Coffered ceilings, decorative molding and gleaming hardwood floors add to the elegant refined environment and compliment the space well. On the second floor there is 2 fabulous bathrooms, 2 spacious bedrooms and an elegant enclosed porch with large windows and French doors that open to a deck overlooking the beautiful backyard. The home sits on a picturesque tree lined street with a detached 2 car garage that has been renovated as a bonus space for garden parties, spacious studio or could be used as a really nice garage. This property has been on the market for 14 days and is now in escrow, looks like the Home Stagers team has done it again!
Check Us Out in March's Issue of This Old House Magazine
We were featured in a editorial piece on Foolproof Decorating Tips on page 24.
Find the issue at your local magazine retailer or click the cover and see online bonus features for this months issue.
SPECTACULAR SPANISH IN MERCED MANOR
2980 22nd Ave , San Francisco, CA 94132
LIST PRICE: $1,395,000
SALE PRICE: $1,560,000
This rarely available Merced Manor home sits on 22nd Ave facing towards the ocean and the views are spectacular. This classic Spanish is 2,532 sq ft on 3 levels and calls for transitional design selections that can highlight traditional architecture while keeping a contemporary flare. When staging this property Home Stagers has showcased the features and style of this home while speaking to a full spectrum of potential home buyers. The house was built in 1932 with great attention to detail and craftsmanship and boasts a large master bedroom facing the backyard with walk in closet/changing room. The Sunken living room with marble fireplace hearth and beamed ceilings have unobstructed sunset views and is perfect for a evening cocktail party. With 180 degree sights and placed along the Merced Manor reservoir this house has top dollar views for an accessible price. Not to mention the beautiful staging completed by Home Stagers Inc. completes the look and will bring top dollar.
CHECK OUT SOME OF OUR NEW PROJECTS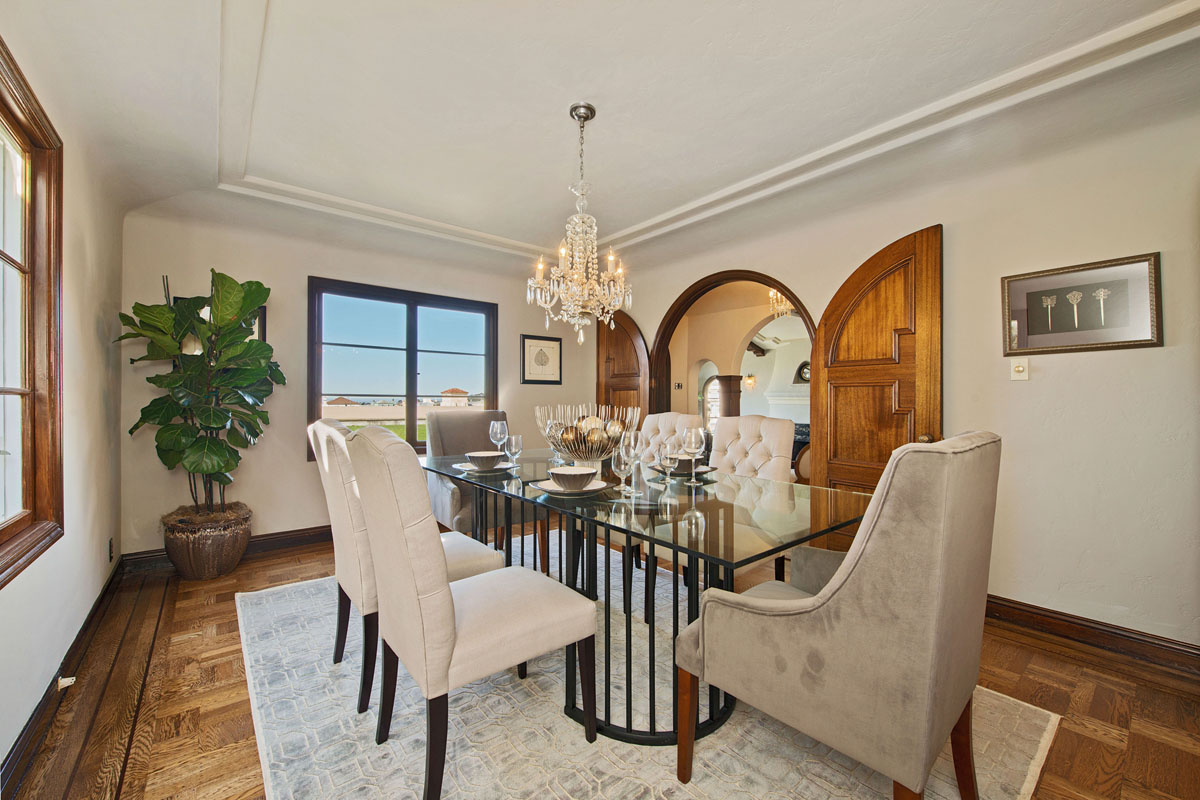 MARVELOUS MID CENTURY ON COUNTRY CLUB DRIVE
5727 Country Club Dr, Oakland Ca 94618
LIST PRICE: $1,949,000
SALE PRICE: $3,025,000
Atop a hill overlooking the San Francisco Bay from the east, this home boasts panoramic views of downtown SF and both the Bay and Golden Gate bridges. Situated above the golf course below this home has 3 bedrooms and 2.5 bathrooms with room to spare. This exceptional 1950's Mid-Century home has subtle classic styling with contemporary sophistication. The home has been staged by Home Stagers Inc. with all the intention of letting the vistas from all the rooms in the house take center stage. The home was styled with a minimalist but sophisticated approach to bring in top dollar and get it sold fast!
Homestagersinc.com © 1996 - 2014